I ain't going out like that.
Mid December, 2020. After the year we've had, I could be forgiven for packing up the brewery and going home until Easter '21, but in the immortal words of B Real "I ain't going out like that".
Saturday we are canning 2 fresh new beers, so here's the story on our penultimate beer of 2020.
A few weeks ago, our friends from Trinity Brew, the almost new kids, almost on the block, came over for a (socially distanced) collab. The result is this – "Kiss From A Rose", a single hop hazy IPA (6.2%), with BRU-1 hops. Sweet pineapple, tropical fruit with a bitter finish.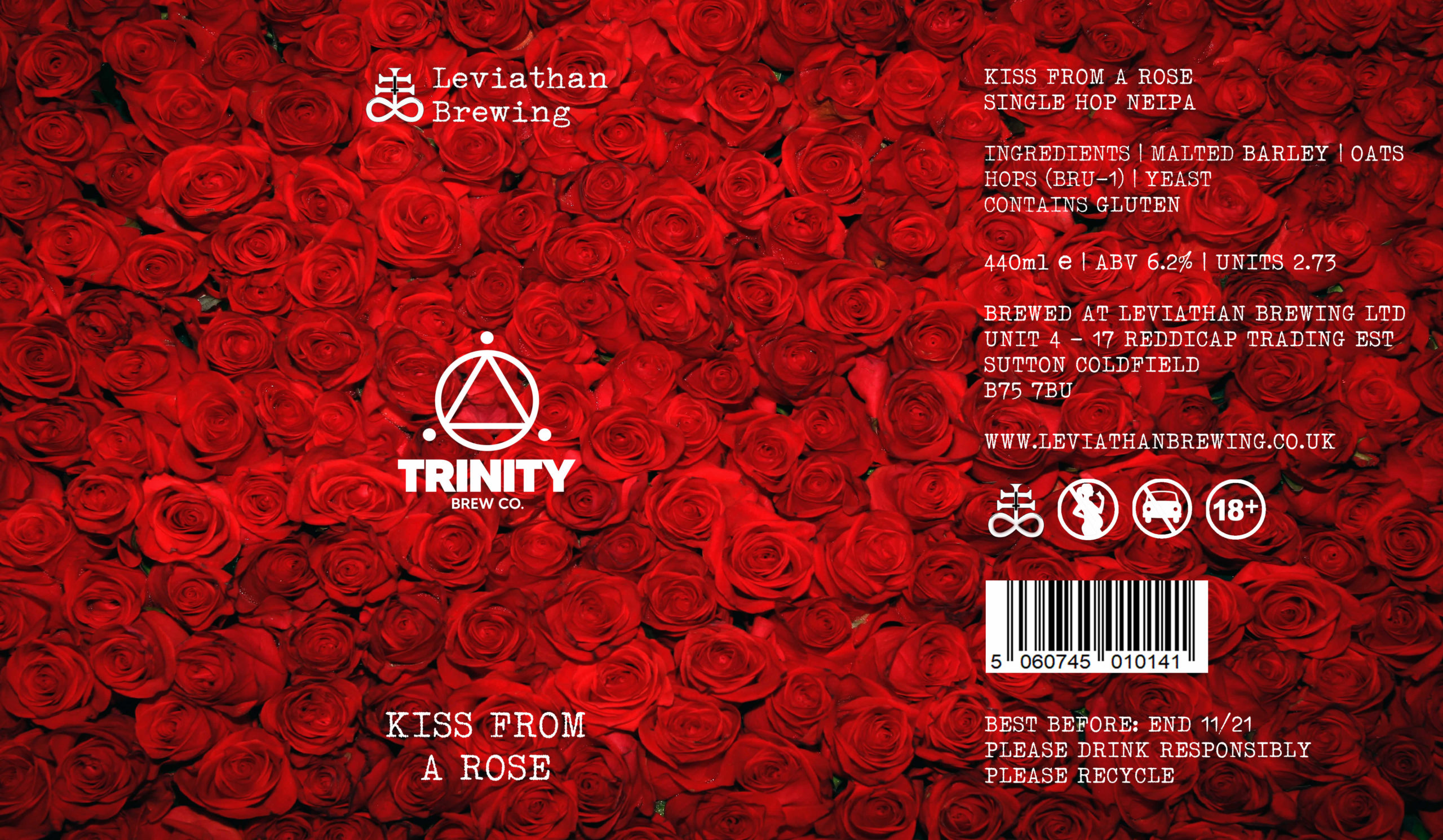 Kiss From A Rose? I hear you say. By Seal? WTF is metal about that? Well, quite frankly, nothing. However, on brewday, I was a little stressed about a little drip coming from the manway of the kettle. The seal is pretty specific about how it's seated and I'd lost a brew in an incident earlier in the year. Last thing I needed was another 825L of boiling wort to mop up when I'd guests round.
We were thinking about a name for said beer and then inspiration hit me "Why don't we call it Kiss From A Rose, as I'm obsessed with Seal". And there you have it – tenuous as ever – but the link back to a tune. Gotta say, I do prefer the 12in version of Killer he did with Adamski, but not sure that's the best name for a beer.
Keep an eye out over the next few days for news on when this is dropping over Xmas and New Year. All good retailers, our web store etc etc.
Cheers
Chris