Evening all! I'm pleased to bring news of the second of our 3 new canned beers…
Cuckoo For Cacao is a very smooth and tasty Oatmeal Stout, brewed with a variety of malts, including Midnight Wheat which brings a smoother, more subtle roast character to the beer. The addition of liquid cacao adds a rich chocolatey note to the finish.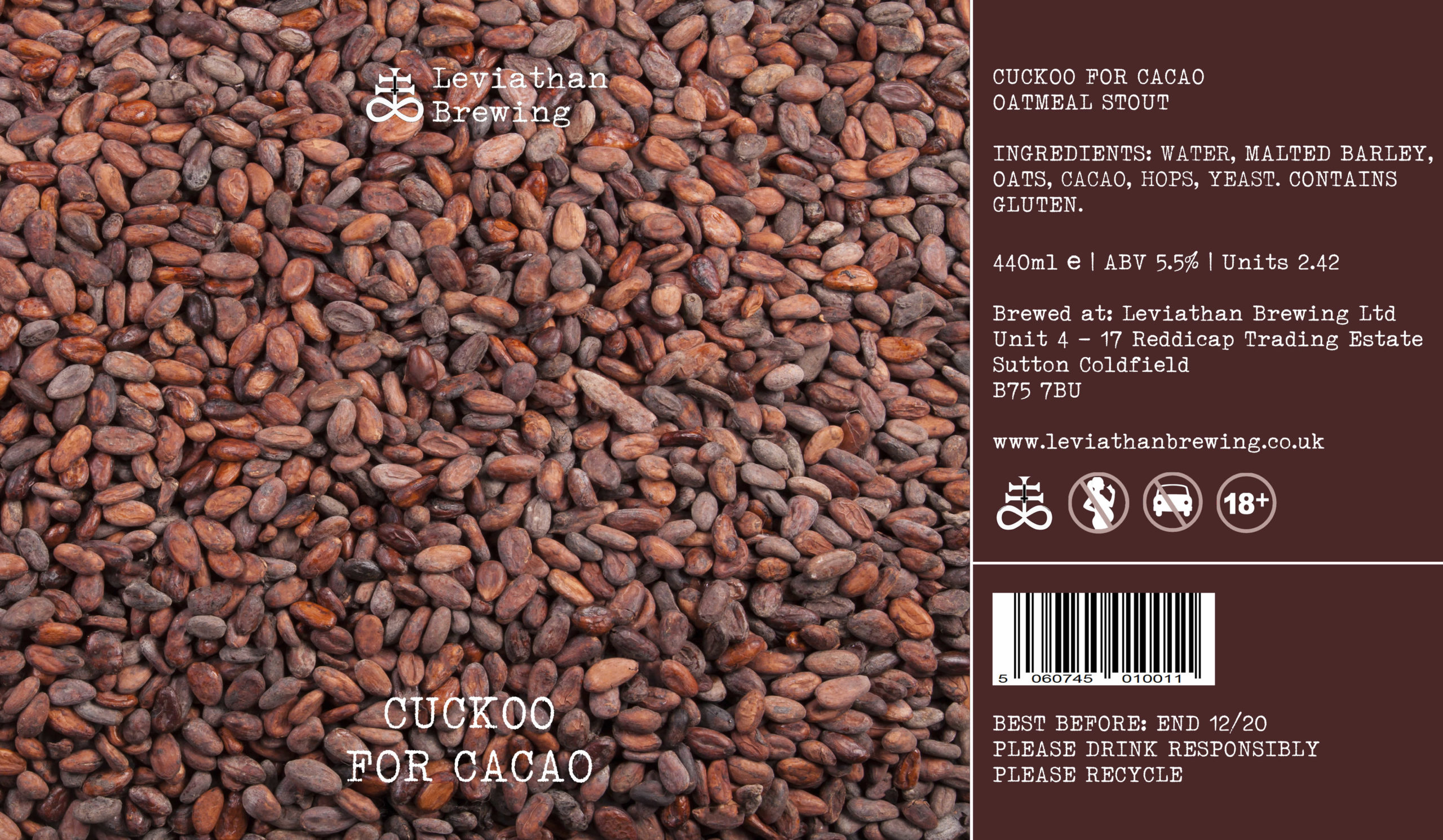 More details of the beer can be found at http://www.leviathanbrewing.co.uk/our-beer/cuckoo-for-cacao/
This will be available to Trade Customers from Tuesday 7th April 2020 – contact us for pricing via sales@leviathanbrewing.co.uk, or register for an account here.
We expect to be in a position to sell direct to public the following week, so stay tuned for updates!
Available in 440ml cans.