Buy craft beer online…. coming in 2020!
Looking to buy craft beer online? Early in 2020 you will be able to buy craft beer online here in our craft beer online store.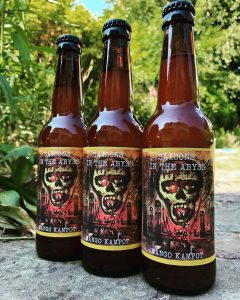 Craft Beer Online
We plan to have a wide range of both our own and selected guest craft beer online very soon. In the meantime, we've just made our online store live! You can now purchase a range of Leviathan Brewing craft beer merchandise here. We have a range of tees, polo shirts, hoodies, caps, beanies and bags, with more great merchandise to follow, such as glassware and pin badges, but for now go check it out via the link below.
https://www.leviathanbrewing.co.uk/shop
We offer secure card payments via Stripe and you can also use PayPal.