…there's no need to be a dick". Paul Young, 1984.
Now, I do love a Xmas tune. I also love a Xmas beer. So, for our last beer of 2020 I thought why not jump on the fucking band wagon and bring out something Christmassy. Sort of.
And, so, here it is….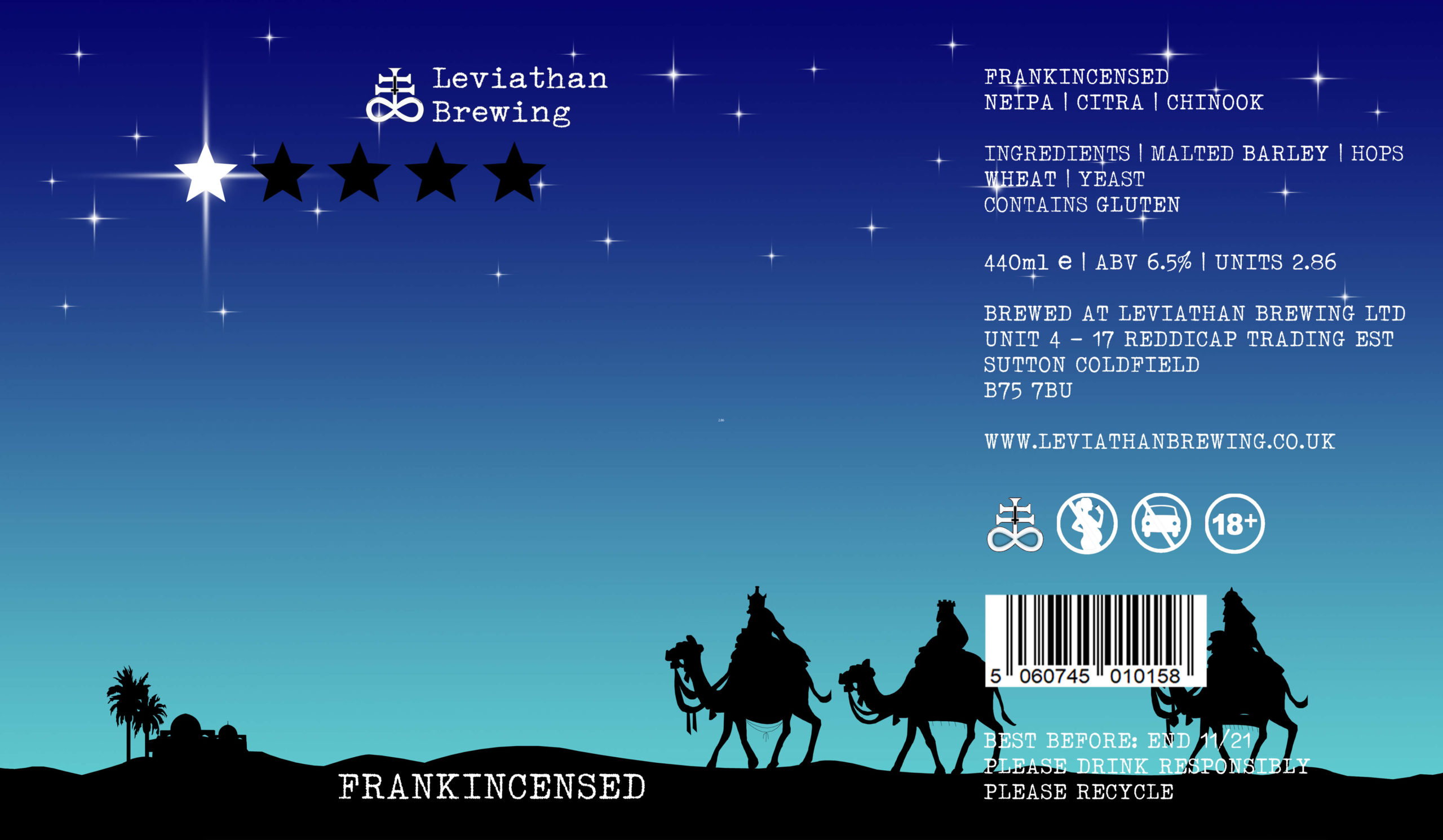 Inspired by the season of "illwill to all men", this is a big, juicy old number. Frankincensed is a 6.5% NEIPA, packed with beautiful citrusy Citra hops, with some underlying grapefruit and piney support from Chinook, bringing a tongue tingling fruitiness and a smooth bitter finish. I do feel I've saved the best 'til last (for this year, IMHO).
This is being canned this coming Saturday. Once again, news to follow in the coming days on when, where etc, so keep 'em peeled.
Oh, and, p.s.Merry Xmas, be nice to each other.